Testimonials
---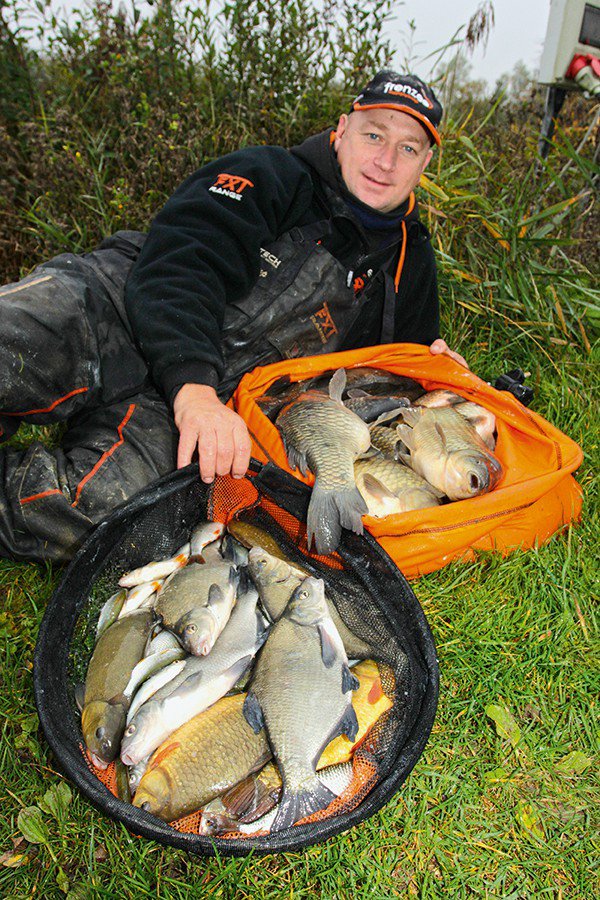 If you would like to book a days fishing coaching with Jon Whincup click here.
---
Andy from Grantham: Just back from a coaching day with Jon Whincup at the awesome Decoy Lakes and what a day it was. After meeting Jon in the car park we discussed the plan for the day and any special things I would like to look at. I explained that I would like to work on some basic match disciplines and approaches concentrating on shallow fishing. There are not many better than Jon when it comes to fishing up in the water and I could see he was looking forward to it as much as I was! After a quick chat in the tackle shop, Jon grabbed a couple of keepnets and said "right, let's go fill these up". Horseshoe lake was to be be our home for the day and once there we went through the set up and Jon talked me through every step of the way. Some of the things I have struggled with for years were quickly explained and resolved. It wasn't long before I was into fish and that really set the pattern for the day. We worked through all aspects of shallow fishing and I was amazed at the level of detail and how such small changes had such a huge impact. I caught a mix of Carp, F1's and believe it or not, even a Barbel shallow! After several hours of steady catching, learning and chatting we moved to a shorter line which we had been feeding along with the margin. After a few fish on this we noticed movement in the margin and couldn't resist having a go. The action for the last hour was non stop and I will never forget laughing so much at the fact that I literally didn't have time to empty my pole mounted pot before the next fish was already on! At the end of the day, Jon was right, we had well and truly filed both nets and turned back what we estimated was 140-150lb of quality fish. Anyone thinking about a coaching day with Jon should stop thinking about it and book it now. The whole day from start to finish exceeded my expectations and taught me far more than I was hoping for. Jon may seem pretty laid back back but his attention to detail is clearly what sets him apart and makes him one of the best Match anglers out there. I can't wait to get back on the bank and start utilising what I learnt as well as practicing the new skills I have now acquired. Thank you Jon and don't be surprised if you see me back for another day soon.
Tony Williams: Had a days coaching with Jon in January. I wanted to learn about catching F1's in the cold on pellet and maggot. Jon was great -showed me lots of little things he does, focusing on feeding and rigs - areas I have been struggling with. Jon pointed out where I was going wrong and things I could improve on and change. It was a very informative day and I managed to catch about 30ish lb of F1's but bumped/lost about the same. Today I put what Jon had shown me and the changes he recommended in to practice at Coleman cottage in Essex. Had a great days fishing despite having a cold wind blowing across me. I caught 60lb of F1's for 4th place and not far behind 2nd and 3rd. I never bumped a fish all day and really could tell the difference in my approach to my fishing. If you are looking to book a days coaching and want to learn how to catch more, give Jon a call. Its a great day - not only will you learn lots - he is also a very nice guy with it. I will be booking myself in again when it warms up for an up in the water session.
Robert Edmondson: A genius at all methods he puts his mind to fishing, I often just fish the matches to watch him fishing, poetry in motion.
Robert Bell: I actually watched him all Day in the maver final it was one of the best displays I have ever seen under the most extreme pressure.